In my Smart Calling Report (the monthly newsletter for my Inner Circle members with my newest tips, and great training from other experts) last month I presented a number of brief tidbits from my research and observations. Today I'm sharing a few with you here.
. . . . . . . . . . . . . . . . . . .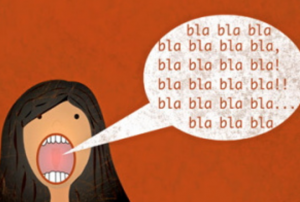 I came across an article that cited studies showing that people are more interested in talking about themselves than they are food or money.I'd guess that has always been true to a degree. But it's amplified today.
Just look at Facebook, Instagram, and other "look at how cool my life is" social media sites.
How can you use this? No shocker here. Ask questions to prompt people to talk about themselves, their situation, and what they plan on doing next.
Then, resist the tendency to tell a "bigger fish" story about yourself, and encourage them to go deeper. You get great info, and it builds their likability with you. [click to continue…]