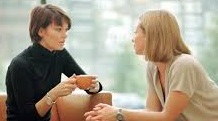 If someone in a conversation dropped this on you, how would you react?

"So, anyway, I'm only sharing this with a couple of people, but my aunt in Omaha is good friends with Warren Buffet and this is where he said she needs to put all of her money…"
You'd snap to attention.
You'd elevate your listening to a higher level.
You'd zone out everything else around you. [click to continue…]