Ever been to one of those business mixers where there's always the guy who introduces himself to as many people as he can?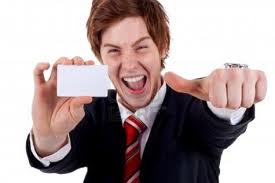 The one who stuffs a business card in everyone's mitts, saying "I sell ___," gives a brief pitch, then rushes to the next victim?
Then he calls those who he coaxed a business card from, and says, "Hey, we met at the mixer, let's get together so I can tell you about my…"
Don't be that guy on LinkedIn.
Here are characteristics of that guy on LinkedIn (it could be a woman, too, of course. I know, I've been pitched by them.) [click to continue…]