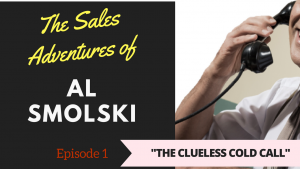 I'm reaching back into the archives today for you.
About nine years ago or so, I produced a bi-monthly DVD with several training segments for members of my Platinum membership group.
One of those segments featured someone who became a very popular character, Al Smolski.
Al would call as I was wrapping up the episode, and always would try some technique that was ill-advised, or just plain awful.Of course, I used those as teaching moments with Al, who didn't always quite get it.
Today I'm sharing the first episode of the many adventures of Al Smolski. You might pick up a few things as well.