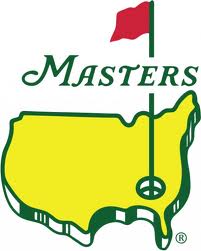 In my inside sales and cold calling (Smart Calling) training programs often talk about the ultimate benefits or results you offer, and how those are the reasons why people are interested in speaking with you, and buying.
This message was on my voice mail:
"Art, we have openings to go the Masters. If you'd like more info, please call 800-000-0000."
Of course, that got an immediate return call.
Why? It appealed to what I am interested in. Ok, a bit passionate about. Somehow this guy had some intelligence on me.
I am a golfer. I am a sports nut. I have been to the Masters… all four Majors actually, but it's not something you get tired of. All of this has been documented in a variety of places… my books, seminars newsletters, audios and videos, so the information is out there that I like golf. Plus, I'm on lists from golf publications, and in my country club directory. This guy was doing some Smart Calling.
He was selling high-end corporate tour packages to the Masters golf tournament. He wasn't the one who left the message. He said his lead generators target business executives and owners who have an interest in golf (he wouldn't give up how he knew that). They normally leave messages with screeners and on voice mail like the one above.
The return calls come directly to the salesperson, and the rate of return calls is well over 75%. Of course, we all don't have a product like the Masters to sell, but is there something about the result of your product or service that can have a similar effect? The key is identifying what your ultimate result is, who wants it and fits the profile, and what trigger events and information can you find to help identify them.
Another Example
While half-listening to the pre-flight announcements from the captain on a recent flight, he authoritatively said,
" … and even if you've heard these things thousands of times before, I suggest you pay attention, because you might just hear something that could save your life."
Given some of the air tragedies and near-misses lately THAT got my attention. And it caused me to again ponder about the ultimate benefits and results we offer as salespeople. What is yours? It's not the product or service you offer, it's always the RESULT